In order to prolong the service life of farm implements, the following "four defenses" should be implemented for agricultural machinery during slack farming.
After the anti-corrosion agricultural machinery is completed in the field, it is necessary to remove the external dirt, clean up the seeds, fertilizers, pesticides and crop residues in the working machinery, and clean it with water or oil if necessary. Clean all lubricated parts and re-lubricate. For all rubbing surfaces, such as ploughshares, plow walls, openers, spade shovels, etc., must be wiped with oil afterwards, preferably with stickers to reduce the chance of contact with air. The sophisticated and sophisticated tools are best kept in a cool, dry and ventilated room; simple implements such as ploughs, rakes, and suppressors can be kept in the open, but should be placed in a high-pitched, dry place free from direct sunlight. It can be covered by a scaffolding; any part that is in direct contact with the ground should be supported by wood or brick; the protective paint that has fallen off should be recoated.
Corrosion-resistant, moldy-wood parts are susceptible to decay, cracking, and deformation due to the action of microorganisms, as well as rain, wind, and sun. An effective method of safekeeping is to coat the exterior of the wood with paint and place it in a dry place.
Anti-aging rubber or plastic products are susceptible to ageing and deterioration due to the oxygen in the air and the ultraviolet rays in the sunlight, and the elasticity of the rubber parts is deteriorated or broken. For the storage of rubber parts, it is best to use hot paraffin oil on the surface of the rubber, must be placed on the indoor shelf, cover it with paper, keep it ventilated and dry, but can not be exposed to direct sunlight.
Anti-deformation springs, transmission belts, long shanks, tires and other parts will be plastically deformed due to prolonged stress or improper placement. For this purpose, appropriate support shall be provided under the rack so that the tires will not bear the load; all pressing on the machine or The opened spring must be loosened; remove the drive belt and store it in the room; some of the easily deformable parts removed, such as the long knife bar, should be laid flat or hung vertically; and the parts removed, such as the tire and the seeding tube, should be kept Prevent extrusion deformation.
Frozen Edamame individually quick-frozen within 24 hours of harvesting, these shelled edamame are wholesome and loaded with flavour. Enjoy them warm or cold – as a snack, side dish or in salads.
Packing:1x10kgs/ctn, 10x1kg/ctn or per as customer's requested.
Labelled with Packer, Product Name, Net Weight, and Lot Number
MOQ: 10 tons in 20ft container and workable to make combined container in 40ft container as well.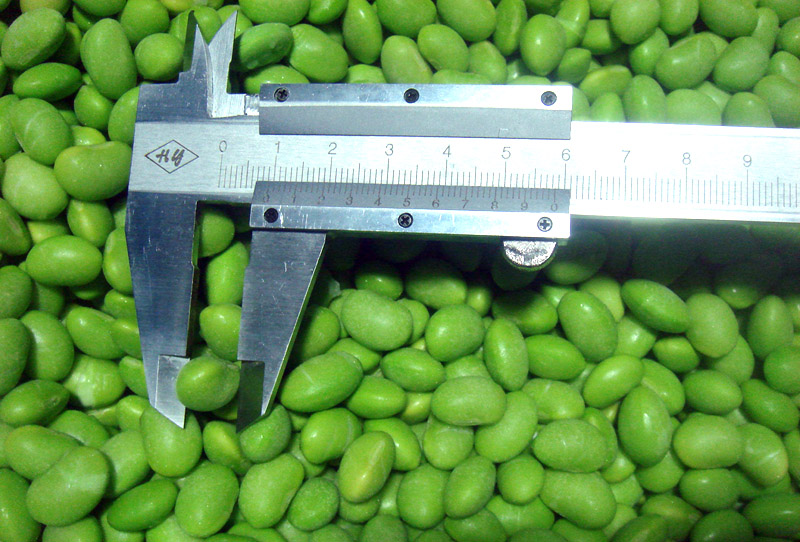 Frozen Edamame
Frozen Edamame,Edamame Beans,Frozen Edamame Beans,Edamame Peas
LETING JINTIAN FRUIT AND VEGETABEL CO., LTD. , http://www.chinafrozenvegetable.com